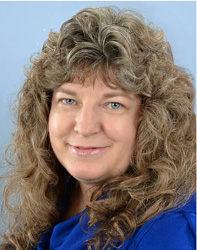 PROFESSIONAL RECORD
DEBRA ELAINE JOHNSON
PRESIDENT
PROFESSIONAL EXPERIENCE:
AERIAL PHOTO LAB, INC.
Daytona Beach, FL 32114 386/253-5041
President / Owner 2003 to Present
Primary owner of company purchased from former owners. Implements company policies and benefits. Determines major purchases and staffing needs. Reviews and implements contracts. Directs budgeting. Approves memberships, trade show attendance and public relations expenditures. Establishes client payment policies. Implements records management system. Compiles, organizes and submits proposal information in response to solicitations. Titles film and produces contact prints. Oversees facility operations. Finalizes all business decisions.
FLORIDA CONFERENCE OF SEVENTH-DAY ADVENTISTS
Winter Park, FL 32790-2626 407/324-5596
Elementary Educator 1989 to 2000
Taught in elementary school classrooms. Submitted insurance reports. Submitted incident reports. Interfaced with adult guardians regarding students and their assessments. Informed supervisors of student behavior and educational issues. Presented testing requests and assessments to supervisors. Kept accurate records of attendance and progress. Designed records management systems to store and retrieve pertinent information. Tracked expenditures and collections for field trips. Balanced accounts. Planned public relations programs and fundraisers. Kept confidential legal information. Coordinated the activities of many people at one time. Communicated information. Implemented motivational techniques. Supported peer work. Supervised student teacher. Purchased equipment and supplies. Coordinated parent volunteers. Established a new educational program according to the guidelines of the Southern Union Conference. Planned public relations events and prepared registration information packets. Organized field trips and school spirit events.
SOUTHWESTERN ADVENTIST COLLEGE
Keene, TX 76031
Department Secretary 1986 to 1988
Performed clerical/receptionist duties and office supply purchasing. Administered tests and graded assignments.
EDUCATION:
Southwestern Adventist College. Bachelor of Science in Elementary Education
Magna Cum Laude - May, 1989
OTHER:
Daytona Beach Community College - Course: Principles of Management