Discover Orchids
Greenhouse in Deltona, FL
It was the week from Christmas to New Years that my dream came true. For Christmas 1998 my wife Debi gave me one of the best presents I have ever gotten. I have wanted a greenhouse from the day I was 12 or 13 years old and worked for Kensington Orchids in Maryland. We were planning to build one half of the 14' x 20' my greenhouse became. It did not take any extra encouragement from my wife when she said "Kevin, wouldn't you rather have it twice that size". So up it went! The plastic we used was the best we could find. It did cost a little more then some but it last three or more times longer! It was one that we got from Prime Cone in Altamonte Springs, FL. The material is a woven material to resist tears from a puncture and it has a 10 YEAR warrantee. If you would like more information on this material look for a place that carries "Palrig Solarose" from Israel and you will be able to get the same material we used. All we can say is we have gotten some of the most beautiful results from placing this small greenhouse on my property that we wish we had built it sooner. We have had plants giving off many blooms and several per year instead of a single blooming or a flower or two. We do not have a permanent heating system, so we just use a propane tank heater on the lowest setting with a ceiling fan on low to move the heat around. Be careful though, the first night we had to drop the sides of our greenhouse we found that the next day at 10:00 AM it was 120 degrees and that was without a heater on! For more on Heating a greenhouse see our bloom list and click on the link for greenhouse heater.
Now it is April of 2002. A very good friend asked me to increase the size of our greenhouse so she could keep her plants with mine instead of me driving over every week to care for them. She felt that this way I could also have a little more "growing room". We purchased most of the wood we needed in April and we are working on the project in May. We are hoping that by the end of May the most of the new addition will be complete. The will double our space to be 14' x 40' now. We are not sure if we are going to plastic the sides of the new side. We plan to keep our Vandeae plants in the new section and return them to the old section for heat. We will keep our colder growers "out under the plastic" so the temps can get into the 40's for them to help them bloom.
| | |
| --- | --- |
| | Plastic Sample |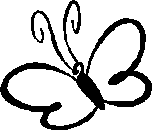 A greenhouse in Florida can yield some interesting items other then plants! Click on the butterfly to see a few things we have seen in and near our greenhouse. Below is a photo taken in November, 2000.